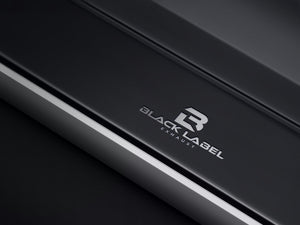 The Full Experience
Do you remember the saying " you cant have your cake and eat it too"?
I always thought, "then what's the point of having a cake?" and Exhausts seem to fall under that rule as well.
You work hard and you buy your dream car or sports car to enjoy it, one of the very first thing most people do is open up the exhaust. They install a different set of mufflers to make it louder, more enjoyable, in order to get the Full Experience!
The Problem is not everyone wants you to enjoy the full experience or they don't want to hear your loud exhaust. Most manufacture also understand this, to the point where the add active/dual mode exhaust right from the assembly line. The only problem is not all cars have that option and its usually only included with a certain package.
That's where Black Label Exhaust comes in. We want everyone to have this kind of experience. We want you to be able to enjoy your exhaust and get the full experience from your vehicle.
Our Dual Mode Mufflers are universal and can be installed on to virtually any vehicle. the built in valve and wireless controller allows you to hear and your exhaust but still be able to quite it down as to not make yourself the most hated guy in your neighborhood.